Dr. Frank Albers: You worked in Formula 1 for a long time and then switched to cycling. What prompted you to make the change?

Jean-Paul Ballard: Formula 1 is exciting and very thrilling; it was a lot of fun to develop and implement ideas in that discipline. However, at a time when we are confronted with issues like climate change, it no longer made sense to me personally to watch cars driving in circles. I wanted to use the expertise I had gained there in a different way. I started cycling during the lunch breaks – here in Switzerland, you can often find yourself on the mountain in just a few minutes. I raced a lot, competed in triathlons. I had little idea about all things business at the beginning – I'm an engineer at heart. But fortunately, we have managed to build Swiss Side as a company that can help cycling professionals achieve sporting success. We have developed the fastest wheels in the world, with which world championships have been won several times. We produce 3,000 to 4,000 of these per year in cooperation with the component manufacturer DT Swiss.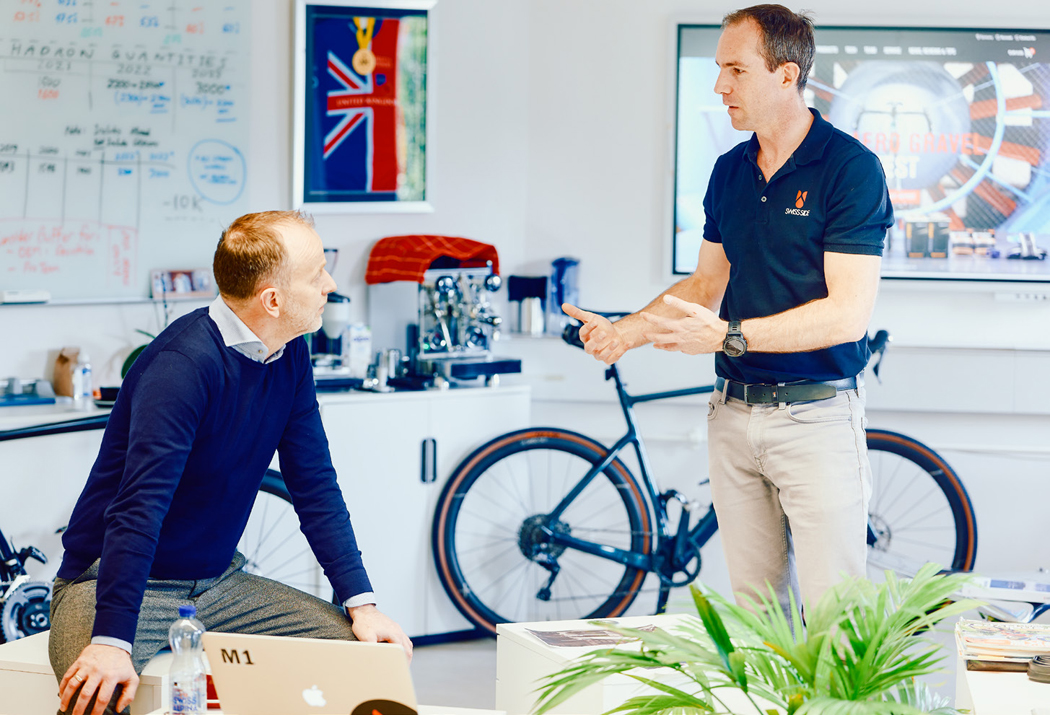 Albers: For example, what improvements have you made to racing bikes?

Ballard: Classically, they came with NACA profiles, for example, which have been adopted from the aircraft industry. But an aeroplane reaches very high speeds and also, ultimately, has to take off – a bike does neither. And so we developed our own profiles that are designed for a speed of around 40 kilometres per hour, and significantly improved the aerodynamics in this regard. The cycling industry was thoroughly underdeveloped in this respect; there is a lot of potential here – improvements of around 30 per cent are not uncommon. However, we also always go to extremes and really get the optimum performance out of it, because our wheels and other products are designed for top athletes. For example, we look after Patrick Lange, who became Ironman World Champion in 2017 and 2018 and completed the race in under eight hours for the first time. To do this, he had to be at least 101 seconds faster than the previous record holder – we christened it "Project 101" and achieved it together with partners and Patrick. Our collaboration has continued since then; we promise him a two per cent increase in performance per year and have always managed that so far. You also ride mountain bikes and road bikes, is that right? What tours do you do?


"We always rely on the numbers: For us, nothing beats facts and testing."



Jean-Paul Ballard




Albers: For me, long distances mean tours of about 150 kilometres. As an amateur, I average around 30 kilometres per hour, so I'm on the road for around five hours. That's enough for me – I also have to balance this hobby with my job, family and other activities. But it's a lot of fun. What would you say – as a cyclist, how do I best deal with the wind on the road?

Ballard: The equipment can make a big difference here. With a good bike that has an optimal frame, wind is of little consequence. Above all, you need good wheels, because 65 per cent of the desired glide effect comes from the wheels. Then the wind can truly be your friend.

Albers: Why have you devoted yourself to aerodynamics?

Ballard: I'm fascinated by this power of nature, I always have been. I grew up in Australia and Switzerland, and I did a lot of windsurfing Down Under. Sure, nobody likes a headwind when cycling. But when I'm on two wheels and I feel that energy, I always try to see it as a source of support and use it.

Albers: It also has a training effect to ride against the resistance.

Ballard: And the suffering is also part of the fun.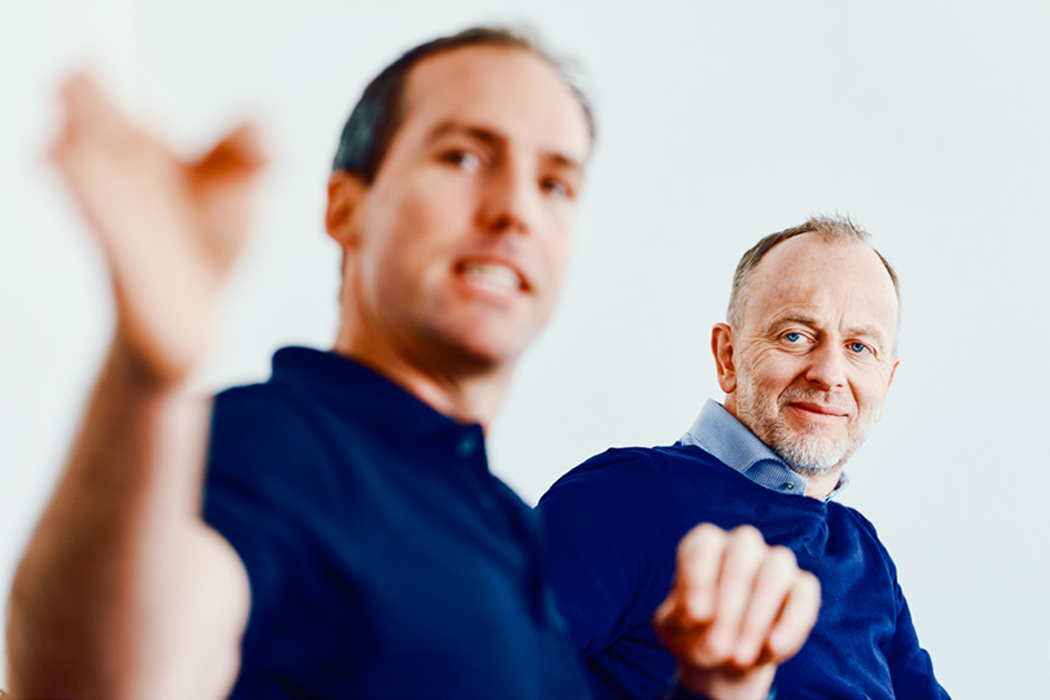 Albers: Quite. You learn to endure things and practise humility. And when you get to the finish, it's refreshing and you feel amazing. I remember a tour last year, for example. It was 90 kilometres long and I rode 70 kilometres with headwind only. That was torture. But then came a descent, and it felt so liberating – the effort before was all but forgotten. You want to ease the suffering a little for top athletes, and make them faster. How exactly do you manage that?

Ballard: We always rely on the numbers and check and test everything in a wind tunnel at Lake Constance. There are products on the bicycle market that are advertised as aerodynamic, promise an increase in performance and are sold with a correspondingly higher price tag. We tested them, and in some cases, the air resistance was 20 per cent higher. For us, there is really nothing like facts and testing. For example: The Swiss athlete Marcel Hug drives a racing wheelchair, and we designed a completely new vehicle for him ahead of the 2021 Summer Paralympic Games in Tokyo together with the aid manufacturer Orthotec and the Sauber Group. Racing wheelchairs usually have closed disc wheels, and no one questioned that for a long time. However, we left out the discs in the wind tunnel and only rode with spokes – in fact, the air resistance was ten per cent lower! Marcel then won gold in Tokyo over 800, 1,500 and 5,000 metres and beat the 22-yearold world record by around 2.5 minutes over the marathon distance – because he had the best material, and, of course, also because he is a world-class athlete. The world record was our goal – we always want to break records.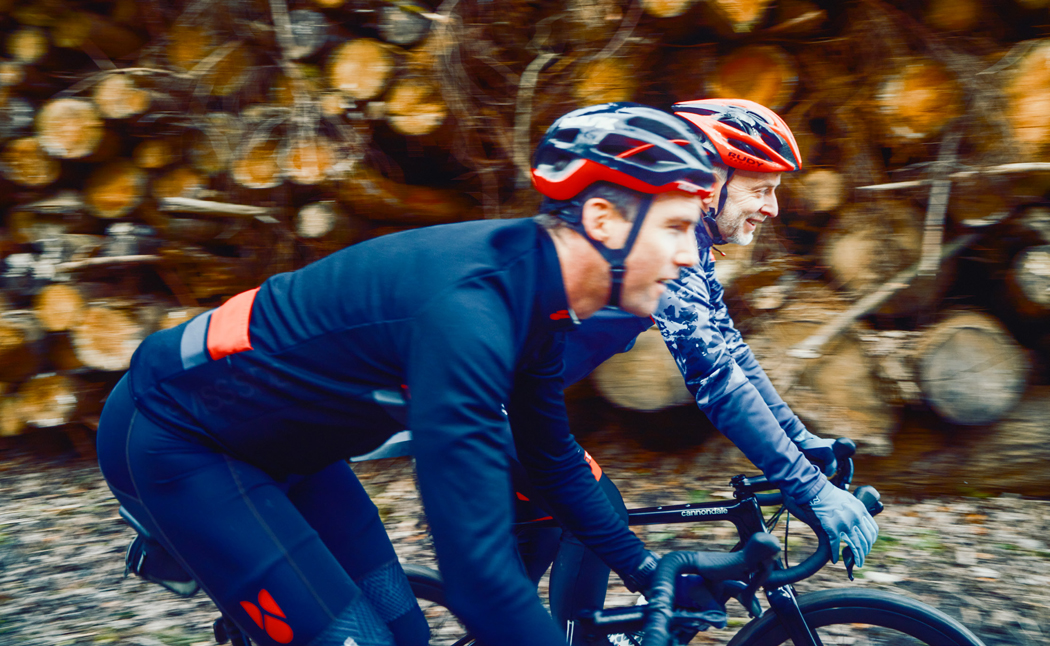 Albers: Surely your ideas will be copied. How do you protect yourselves against IP theft?

Ballard: Given that we work at a very high level, this is not too big an issue for us. But yes, we have to participate in a certain amount of "patent battles" that are going on in the bicycle industry, in order to protect our intellectual property. We ourselves would not be very interested in patents because they are elaborate, cost a lot of money and take time. When a patent is granted, we are usually at least a year further ahead in terms of our development efforts.

Albers: You have not yet dealt intensively with truck trailers, but what can you say about the aerodynamics of vehicles with your view from the outside? Since we are, of course, legally bound to certain height, width and length dimensions, there is little room for optimisation. But I would be very interested to know what other sources of potential you see.

Ballard: There are three influencing variables: In addition to aerodynamics, i.e. air resistance, these are rolling resistance and the weight of the vehicle. The crosswind factor, in particular, seems to me to have been little researched so far in relation to trailers. For example, measurements could be taken on the underbody to see what forces are acting on it. It is interesting to note that there is little general knowledge about wind conditions on the ground; official measurements often relate to a height of around ten metres. To support the airflow on the vehicle, you could, for example, deliberately create structural turbulence and attach corresponding add-on parts.




Albers: This definitely works, it's often just a cost issue for transporters: The price pressure in the industry is enormous, and investments must pay off within 24 months for customers who carry out simple transport operations.

Ballard: Of course, solutions always have to be economical – I understand that well. In theory, platooning would be a very promising concept for heavy goods traffic because it mitigates crosswinds and saves a lot of air resistance when at least two vehicles drive close behind each other. We know this from team cycling: When there is a convoy, the riders in the slipstream benefit, but so do those in front. For example, we advised Team Ineos in 2019 at the Tour de France on the best position to use their key rider Egan Bernal, especially on stages with a lot of crosswinds. With five riders, he placed third – and he won the competition.

Albers: Practical tests have shown that platooning delivers efficiency gains. Unfortunately, the concept fails in countries like Germany, Austria or Switzerland due to dense traffic and is not a viable alternative in practice. Another thing that interests me: A rectangular-shaped trailer is probably significantly less streamlined than a person on a bike, is that right?

Ballard: The thought is obvious at first, but in comparison, the trailer sometimes even performs better: Humans, with their rounded shapes on arms, legs and torso, create quite a lot of turbulence – sometimes worse than a box-shaped object. One of the ways we are trying to address this issue in cycling is by developing jerseys made of particularly low-resistance fabrics.


JEAN-PAUL BALLARD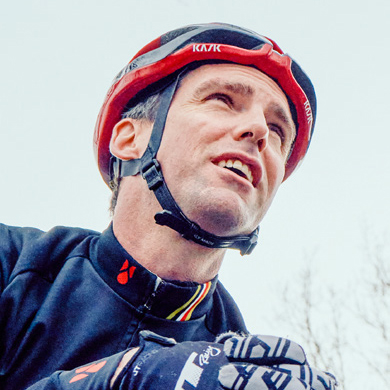 Born in 1978, studied Aeronautical Engineering and then worked for 14 years in Formula 1, where he optimised the aerodynamics of racing cars for BMW-Sauber, among others. Privately, he has long enjoyed riding a lot of road bikes and turned this hobby into his profession in 2014: Since then, he has been running Swiss Side, a spin-off company of Sauber that develops aero wheels and equipment, and helps athletes to become ever faster.



Albers: When an athlete approaches you with a specific question, how do you address their concern?

Ballard: First of all, we need to understand exactly what the issue is, and then we can decide what measurements are needed to achieve this – both on the road and in the wind tunnel. In addition, we can use very powerful, self-programmed tools to simulate certain practical situations. This allows us to set parameters such as air resistance or rolling resistance and, for example, to see how an object behaves at different speeds. Then we build models. To perform the measurements, we need techniques like 3D printing or carbon fibre construction and structural calculations – because, ultimately, we want to develop drivable products. We stand not only for aerodynamics, but also for physics and electronics – we build a complete system. And whenever we need to quantify something but there is no measuring device for it, we develop the necessary instruments ourselves. For example, we have constructed a steering torque sensor with which we can measure in the wind tunnel what influence the crosswind has on the front wheel of the bicycle and the steering. We are the only professionals in the world in the bicycle industry who can measure this.

Albers: Do you also align your efforts in your work with the example set by nature? We presented a study together with MAN in 2012: the AeroLiner – an aerodynamically optimised semi-trailer tractor. It had a streamlined outer shape in the form of a teardrop, for which the shape of a pilot whale was the inspiration.

Ballard: There are many good examples in nature from which we can learn for the aerodynamics of vehicles. When developing innovative jerseys, for example, we were inspired by the structure of shark skin. You have to see on a case-by-case basis whether the transfer to another world works. For example, a shark swims in the water, but our typical products move through the air. That makes a big difference. For us, the wind tunnel tests are the be-all and end-all – we only put into practice what makes the mark there.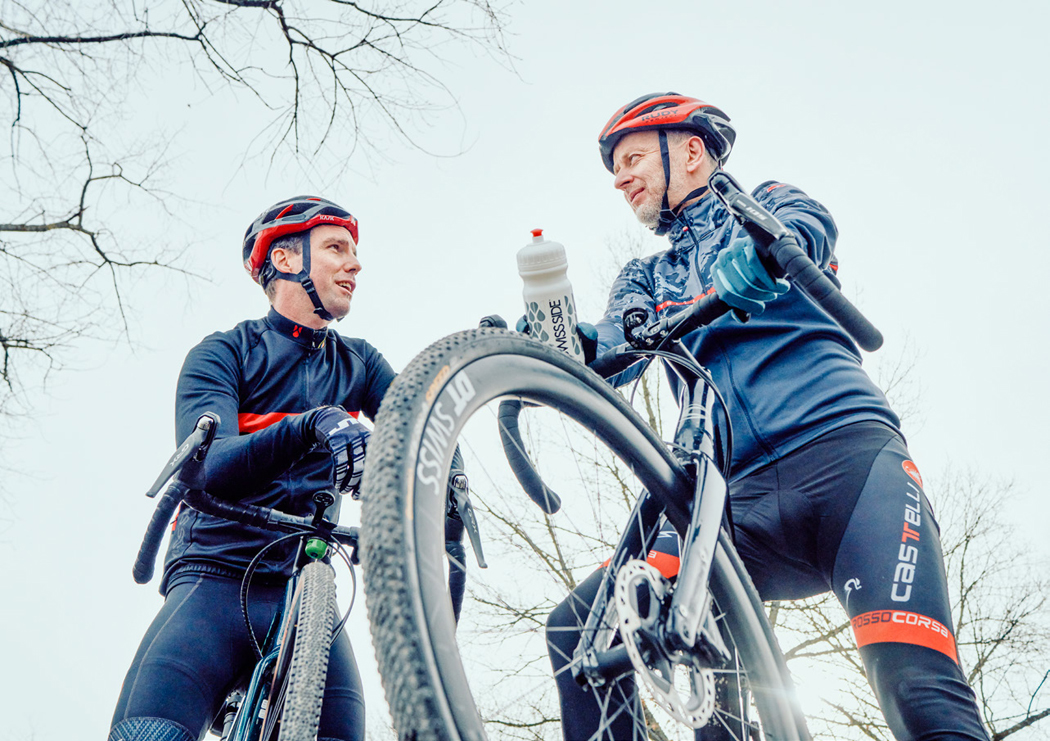 Photos: Nico Pudimat Fotografie, MAN
Artikel empfehlen