pproximately 25 percent of all trailers on the roads are empty and 30 to 50 percent of the remaining vehicles are under-utilised: with Krone Smart Scan, you could use 100 percent of your cargo space. The innovative camera system for cargo space monitoring enables optimal utilisation down to the last centimetre. Krone presented Smart Scan for the first time at the IAA Commercial Vehicles 2016 trade fair and was awarded the Trailer Innovation Prize in the Smart Trailer category. The system is currently being tested with selected customers before it is launched in 2019. "We are already developing Smart Scan further and in the future we will be able to connect to freight exchanges, among other things," said Kurt Kunz, Head of Research / Advanced Development and Electronics for the Krone Commercial Vehicle Group.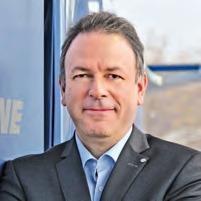 "We designed it as a system with an optimal cost-benefit ratio."




Kurt Kunz




INFORMATION IN REAL TIME

Smart Scan provides dispatchers and drivers with information in real time about how much capacity a vehicle still has and where exactly there is room left in the cargo space. To this end, a camera is attached to one of the rear corner posts in the trailer and then calibrated to ensure maximum reliability. The cameras produce digital 2D images around the clock and in all lighting conditions. The photos can be viewed using an algorithm so that it becomes clear which areas are loaded and which ones are free. The load is visualised in the telematics portal with green and red areas. "Thus the dispatcher can quickly and easily see where there is still room and the trailer can accommodate more cargo," said Kunz. "He can incorporate this information when planning his routing and loading order and when to accept additional orders. The dispatcher then informs the driver that he should take a partial load on his route."


KRONE TELEMATICS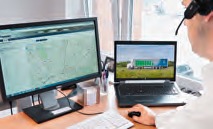 Smart Scan's telematics portal is optimally geared to Krone Telematics: The system generates data during transport using sensors on the trailer, which is transmitted wirelessly from the built-in telematics box to a cloud. The dispatcher can view the portal at any time via a web application. It is also accessible via a mobile app. The carrier has an online overview of the position, condition or temperature of the consignment and in the future, will also have an overview of spare loading capacity.


CONNECTION TO FREIGHT EXCHANGES

This feature is being extended to "Smart Capacity Management": "The connection to freight exchanges will open up a great deal of potential even for smaller forwarding agents," explained Kurt Kunz. "They could match their individual capacities with potential transport orders and generate additional revenues in a fully automated manner." The clever networking of vehicle, forwarding agent, shipper and consignee means enormous efficiency gains for all parties. Smart Scan itself is calculated efficiently: "We designed it as a system with an optimal cost-benefit ratio," says Kunz. With regards to empty space in the trailer, there is still very little transparency in the supply chain, he explained: "Our cargo space recognition system has the potential to find capacity and significantly increase transport utilisation." Users also have the chance to obtain new customers. In addition, processes that were previously processed manually are replaced by automated processes: "The dispatcher will work less operationally but will have more room to contain an overall view of the fleet and to monitor it."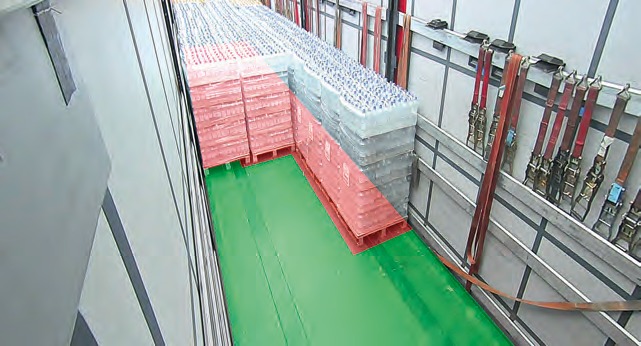 Photos: fotolia/radachynskyi, Krone
Artikel empfehlen