DOORS
The production process uses a unique sealing system to ensure easy door operation and a perfect fit.



SIDE RAIL PROFILES
For maximum loading flexibility, the Krone Multi Lock system features strapping points every 10 cm along both side rails. The galvanised profiles are KTL and powder-coated on all surfaces for a perfect paint finish.



SLIDING ROOF
The front curtain tensioner slots easily into place, while the roller system makes for smooth curtain handling.



COUPLING SUPPORT
Also KTL treated and powder-coated, the galvanised connector unit can be retrofitted as a single component and allows easy cable access to the tractor.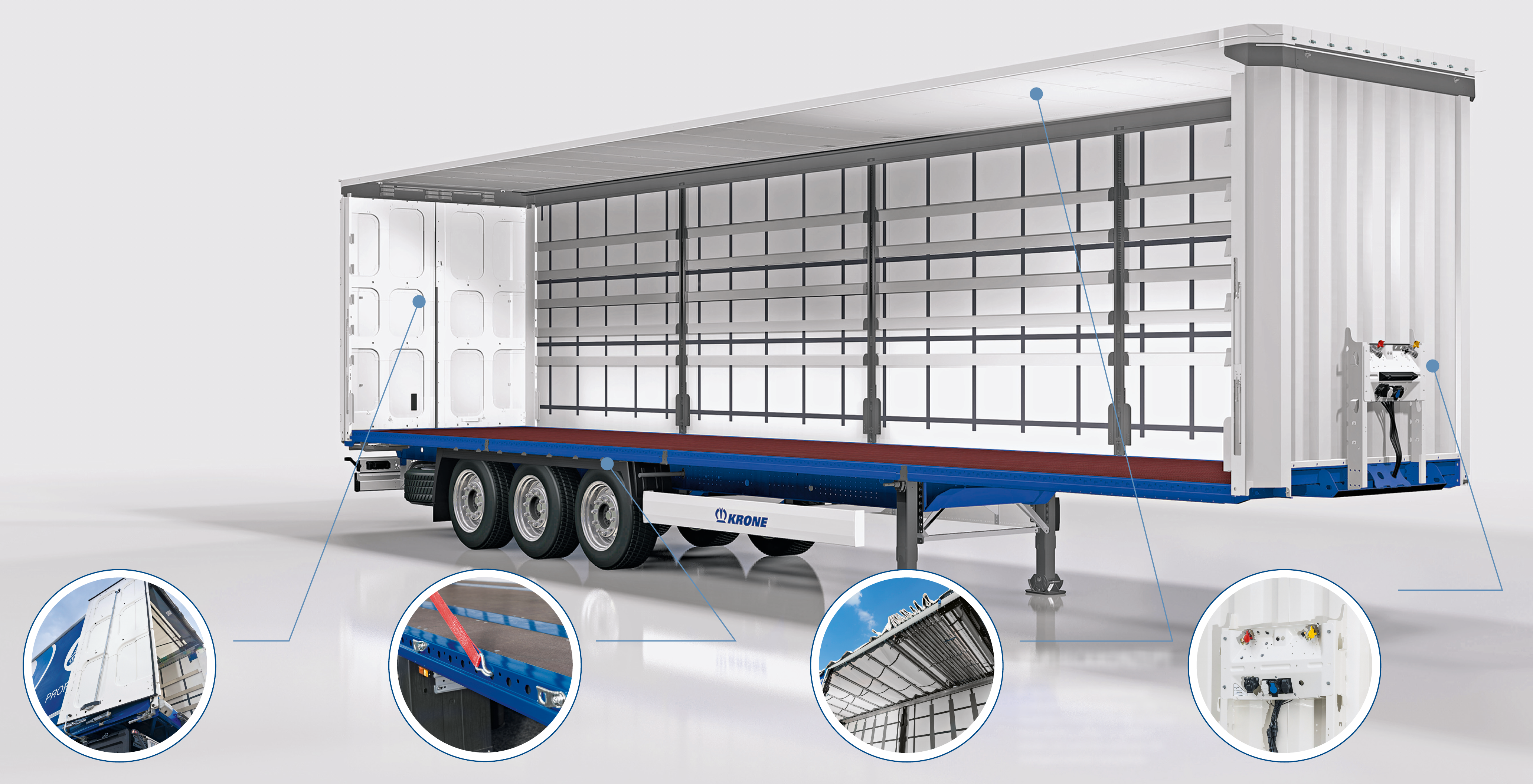 Artikel empfehlen