rone Fair Care stands for full service: trailers and semi-trailers are supplied around the clock throughout Europe. With Krone Fair Care, Krone offers a choice of 24 to 72 months to carry out maintenance and wear repairs. "This means for us that we can plan optimally", says Axel Peiffer, owner of Peiffer Internationale Spedition in Freisen, Saarland. "We know what costs we have to expect and relieve our own workshop. Our fleet is thus perfectly secured." The company leads 70 pulling and 100 pulling units – "all 100 percent Krone." Peiffer has been working with confidence with the Fahrzeugwerk for decades.


LONG-TERM PARTNERSHIP
It is precisely in such long-term partnerships that Axel Peiffer sees the great strength of family businesses. "In a special way, I am responsible to customers, colleagues on site and not least to my successors", he explains. "This motivates me again and again to deliver top performance beyond quarterly figures – in the best interests of our customers and employees." His father Adolf Peiffer had founded the forwarding company in 1956 as a haulage company with a single truck with which he transported rape and building materials. Today, the company is a competent partner for its customers for Europe-wide transport tasks – from in-house logistics to picking and delivery. Together with its sister company TLP, founded in 1990, Peiffer employs more than 120 people and operates three locations in Freisen, Saarbrücken and Brandis.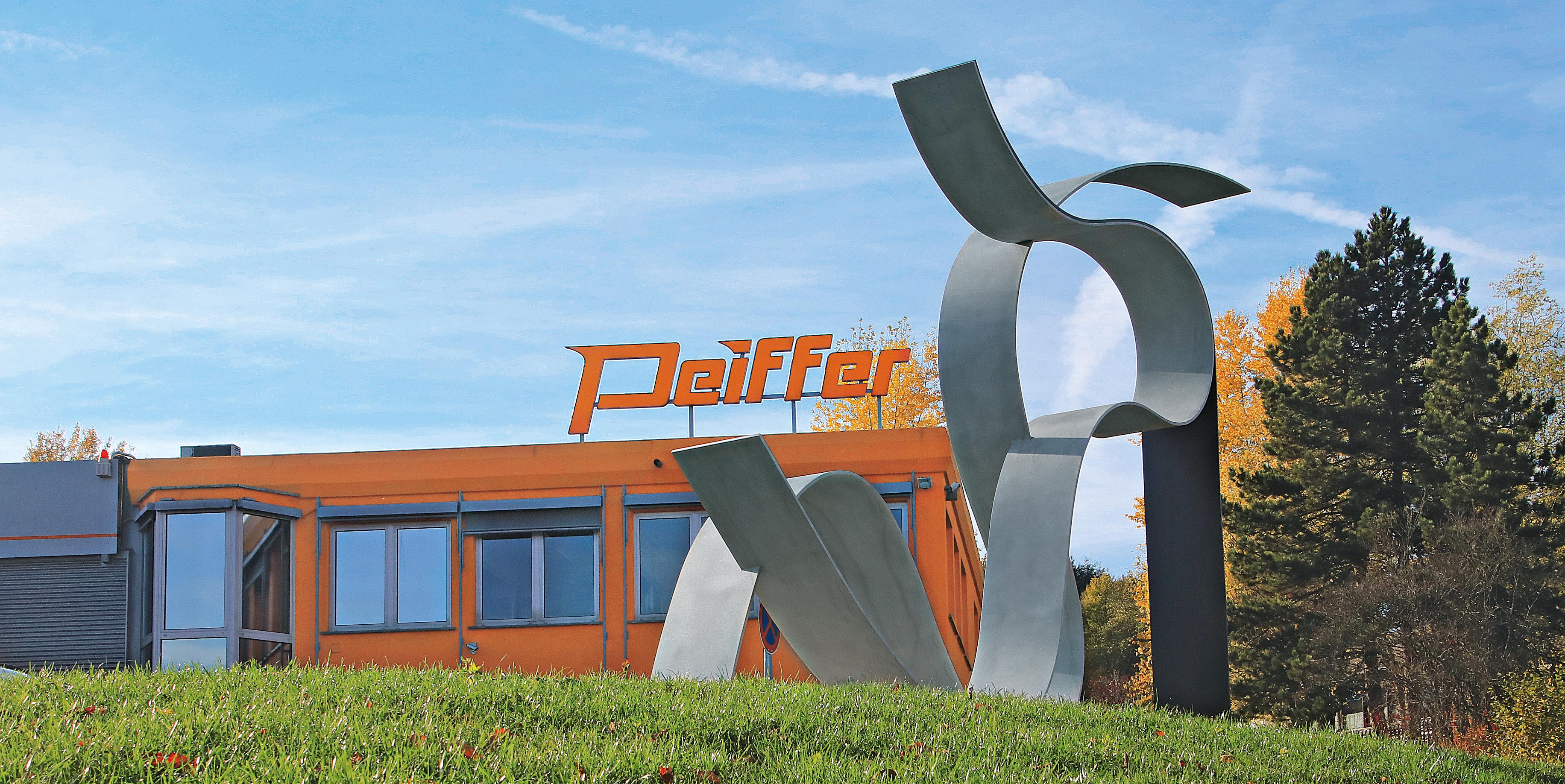 TRUST AND RELIABILITY

"With individual concepts and a service that is optimally tailored to our customers' needs, we have built up an excellent reputation and are now in demand as a service provider that delivers genuine added value, especially when it comes to transporting high-quality, sensitive goods for companies in various sectors", explains Axel Peiffer. "We are growing both spatially and in the depth of the services we offer – always facing the challenges that the industry and our customers confront us with." It is very important to him to consistently maintain the values of his family business such as trust and reliability even in view of the increased pressure in the industry: "In our company we all pursue a common goal: We want to offer our customers the best possible solutions for implementing their logistical requirements. That's what we all stand for."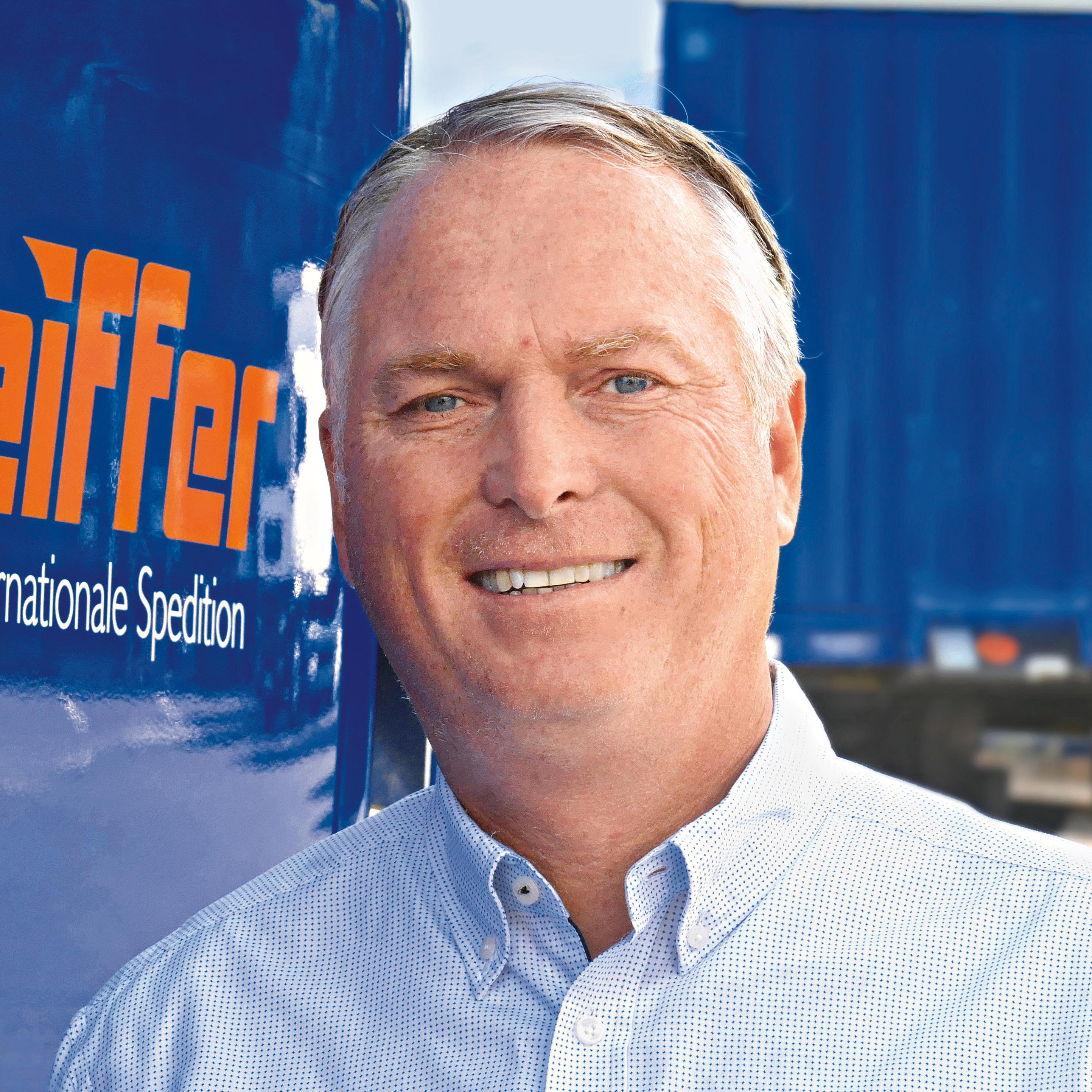 "For us, fair care means that we can plan optimally."


Axel Peiffer,
owner of Peiffer Internationale Spedition



STATE-OF-THE-ART TECHNOLOGY

When his father started the company, driving a truck meant heavy physical work for him. "Today, of course, we use assistance systems that make the driver's work easier and provide more safety for the driver and the load", says Axel Peiffer. He is constantly investing in a modern fleet of vehicles; recently, for example, he ordered five new Krone Mega Liners in Werlte. The vehicles are equipped with telematics, are financed by Krone and, including their tyres, are protected by the Fair Care full-service package. "For me, it is always important for a new purchase that the technology is state of the art, but also that it is used sensibly – which means that it is a benefit for both our employees and our customers." A modern workplace is a matter of course at Peiffer: "Especially, our newest vehicles offer the drivers very good comfort, which is required on the long haul."



FAIR CARE



• Complete supply for trailers and semi-trailers all over Europe – around the clock
• optional 24 to 72 months of maintenance and wear repairs
• Modular system enables maximum flexibility
• Three service packages:
KRONE Fair Care LIGHT:
legal inspections such as HU, SP and UVV are organised by Krone, the customers are informed of the exact due dates.
BASIC additionally covers maintenance and wear of chassis and electrics,
COMPLETE wear repairs on the superstructure.



EUROPE-WIDE SERVICE

Sustainable growth needs the best service. This is why Axel Peiffer has chosen Krone Fair Care: The modular system includes the maintenance of trailers and semi-trailers including all wear parts and repairs over a period of 24 to 72 months. It offers an all-round service from a single source, uniform services and processes as well as emergency numbers throughout Europe. These cross-border offers are particularly important for Peiffer: "They enable us to provide precise services for our customers even over long distances – safe, predictable and cost-effective."
Artikel empfehlen