hen it was decided in the spring that Coronavirus tests would become compulsory in schools, it was clear: plenty of test kits would be needed! They had to be delivered on time, safely and at the right temperature – and also flexibly: "In North Rhine-Westphalia, for example, we sometimes delivered appointment letters to schools during the holidays when secretarial offices were not staffed," Wolfgang P. Albeck, CEO of Trans-o-flex Express GmbH reports. "We are living through an intense time, but with detailed planning, we are managing it all very well." Over 200 million Corona quick tests have been delivered by specialist express transport alone. "These high volumes are still the lesser challenge, rather, it is the framework conditions under which we transport them – and the pressure of expectation from the public if something were to go wrong."

Vaccines against Corona and rapid tests for the virus: In the pandemic, hardly anything had to be delivered more reliably and quickly than these two products. And all this under high time pressure and, in part, extreme conditions: The mRNA vaccine "Comirnaty" from Biontech/Pfizer was initially only allowed to be delivered and stored at around minus 70 degrees. The rapid tests are also temperature-sensitive, requiring a range between 2 and 30 degrees Celsius.


WOLFGANG P. ALBECK


has been Chief Executive Officer (CEO) of Trans-o-flex since April 2017. As a seasoned industry expert he looks back on over 50 professional years


DELIVERING PARCELS AND PALLETS TOGETHER

Trans-o-flex's core competence is express transport and logistics solutions for manufacturers in the pharmaceutical, cosmetics and consumer electronics industries, as well as for other high-value and sensitive goods. The company can transport goods both untempered and actively tempered at 15 to 25 degrees or at 2 to 8 degrees Celsius and documented in accordance with the EU regulations for the pharmaceutical industry throughout Germany and Austria. Unlike parcel service providers and groupage freight forwarders, Trans-o-flex delivers parcels and pallets together. "This enables us to achieve a high level of consignment consolidation, especially in our core industries, which has ecological as well as economic advantages. For our customers, this means a high degree of flexibility and lower costs," reports Wolfgang P. Albeck. Its teams also offer warehousing and order picking, as well as individual additional services such as the serialisation and de-serialisation of medicines. "Thus, we cover the entire logistics chain from procurement to fulfilment."


"We cover the entire logistics chain from procurement to fulfilment."



Wolfgang P. Albeck




Trans-o-flex's fleet currently includes 286 Cool Liners from Krone, which are used for pharmaceutical transport. "They are an essential part of the infrastructure of our ambient network for the range of 15 to 25 degrees Celsius," explains Albeck. "In addition, we still have almost 250 Krone Dry Liners available for our customers from other industries. The robust technology is also suitable for intensive use with high mileage." High reliability of the vehicles is a priority for the logistics service provider, as is a quick supply of spare parts in case of damage and wear. "In addition, transport units with a type-qualified pharmaceutical certification are necessary for the EU-GDP-compliant shipment of medicinal products. As a company that aims to be CO2-neutral by 2045 at the latest, we therefore expect further innovations from our suppliers in the vehicle industry to reduce the fuel consumption of our fleet even more." Krone is meeting this challenge with lighter materials, new design advantages and aerodynamics, among other things.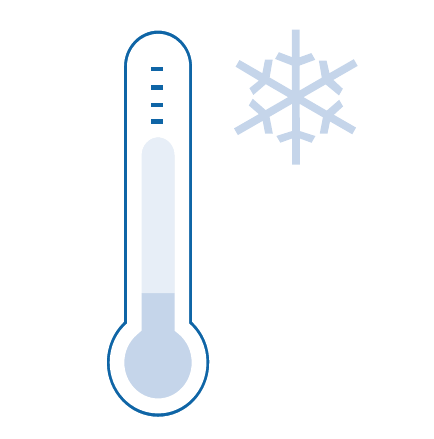 Measurements show that there is no outside temperature at which medicines can safely maintain the room temperature range of 15 to 25 degrees without risk. At 16 degrees outside temperature, the risk is lowest. (Source: Trans-o-flex)


MANAGING COMPLEXITY

According to Albeck, one of the biggest challenges in pharmaceutical logistics is to master its complexity: "Because in the pharmaceutical sector, there are hardly any standard deliveries." The temperature windows must be controlled, measured and documented. In addition, there are special requirements when it comes to the transport of dangerous goods: "We need to meet appointment-based deliveries that are guaranteed to be delivered by 8 am, 9 am, 10 am or 12 pm on the next day or on a very specific day. These shipments often go to a specific person or directly to the workplace – in a hospital, for example, this may concern a specific ward. And then there's the possibility of combining all these services with each other."

Compliance with GDP standards is a basic requirement here. "We simply can't do without them. And that is not money-grubbing," Wolgang P. explains. Albeck. "Rather, this secure supply chain serves to ensure the efficacy of medicines. We help to save lives and alleviate illnesses.


PROFILE

About Trans-o-flex
Founded in 1971, the company has its origins in pharmaceutical wholesale. In order to enable manufacturers of medicines to supply pharmacies directly, five companies joined forces at the time to form a transport organisation of particular flexibility. Today, the group employs almost 2,000 people in Germany and Austria.



This is also enormously important for our motivation and often helps us to find a way even for seemingly unsolvable tasks." As a logistics specialist for the healthcare sector, the company keeps a very close eye on how this industry is developing, so that it can identify changing customer needs in good time. Wolfgang P. Albeck foresees, for example, an increased demand for actively temperature-controlled distribution: "Here, Germany lags behind other countries such as Austria, Italy or even Spain. Above all, we expect an increase in the temperature range of 15 to 25 degrees Celsius. That is why we have made targeted investments in the expansion and performance enhancement of our networks in recent years. We are ready and able to absorb greater volumes."


IN-HOUSE MANAGER FOR ARTIFICIAL INTELLIGENCE
In order to maintain or improve the quality of services even with such growth, the company has also been investing in modern hardware and software for years, as well as in the development of new, IT-driven processes that also use artificial intelligence (AI). As one of the first logistics service providers, Trans-o-flex has therefore hired a manager for AI. "Through all these measures, we will be able to increase transparency for our clients and also for our controlling," says Albeck. "This will enable us to identify and eliminate deviations from standards even faster, and we will once again significantly increase efficiency, especially in the last mile." The topic of sustainability also gets a lot of attention: "Only with clean, quiet and economical vehicles will we be able to curb the impending cost explosion in the transport sector. At the same time, we are investing heavily in the training and development of our employees and in a lively feedback culture in order to develop together and to continue to be an attractive employer in the future."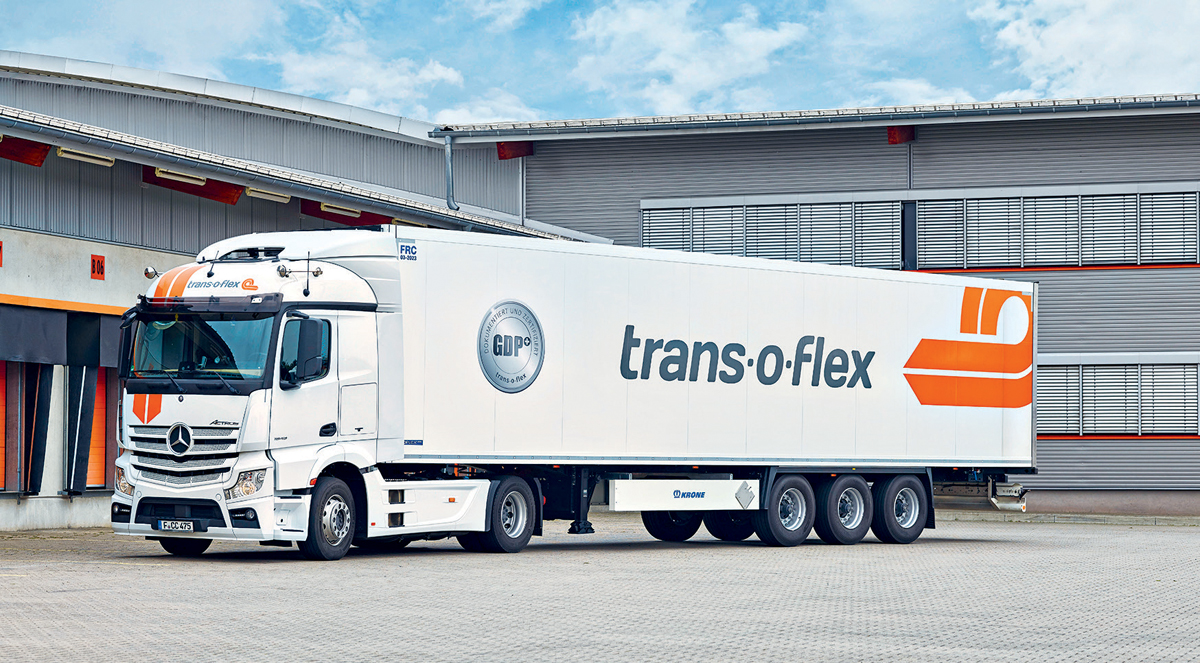 Photos: Getty Images/Andriy Onufriyenko, Trans-o-flex
Artikel empfehlen