p to twelve hours in advance, the Krone Telematics technical monitoring system can accurately predict the arrival time of a truck. A cooperation with the European leader in real-time transportation visibility Shippeo makes this precise information possible. The estimated time of arrival (ETA) for a truck is much more difficult to calculate than for private parcel shipments, for example. This is because, in addition to traffic and weather conditions, it is influenced by many other parameters such as the duration of loading and unloading. Shippeo achieves the most accurate prediction of ETA on the market with machine learning and an algorithm that takes over 200 parameters into account. For Krone's customers, this means they get reliable information about their shipments that they can use for planning and increasing efficiency.


MOST SOPHISTICATED MODEL BRINGS GREATEST SUCCESS
"The numbers I saw were absolutely impressive," says Stefan Binnewies, who coordinates Krone's commercial vehicle division on the holding company's board as chief operating officer (COO). "With so many variables, Shippeo has developed the most complex model for ETA calculation, as well as having the best track record." Krone has launched a global strategic partnership with Shippeo, making it the first trailer manufacturer in the world to provide real-time ETA predictions.

Lucien Besse, COO and co-founder of Shippeo, explains that the platform's precision stems from having built a very broad database: "For seven years, we have been tracking about ten million shipments per year in Europe on our platform. Based on this information, we were able to build the algorithm in great detail and ensure such high levels of accuracy." The accuracy of predictions is particularly useful for automotive customers, where production depends on precise planning of deliveries. "On construction sites, the timing of deliveries also has a big impact on site operations. And even in retail, store owners want to know when a truck will arrive," says Besse.


A TRUE PARTNERSHIP OF INNOVATION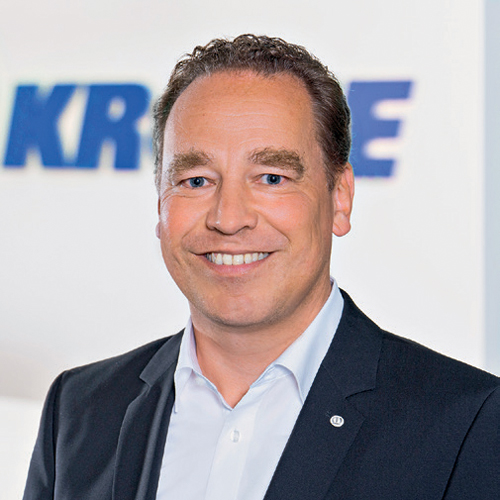 Stefan Binnewies,
Chief Operating Officer (COO) of Krone Commercial Vehicles Division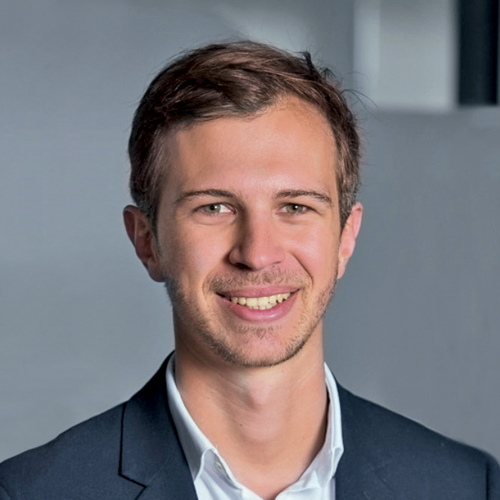 Lucien Besse,
Chief Operating Officer (COO) and Co-Founder of Shippeo
The cooperation represents a true partnership of innovation: Krone and Shippeo want to use their experience and know-how together to create new system solutions for transport and logistics. "We are talking about very concrete developments in the next two to three years, but we've also already started brainstorming ideas for the next 10 to 15 years," Lucien Besse reports. "It's also a valuable partnership for us. We come from the world of shippers and can learn a lot from Krone." Instead of using data from trucks, as in the past, the platform's ETA will be embedded directly within a truck for the first time. The driver will then see it in real-time on the display in his cab. "Krone can certainly benefit from our experience as well. I'm sure we will continue to have many interesting discussions that will lead to more co-innovations."

For Stefan Binnewies, the partnership with Shippeo demonstrates once again the way rapid development is made possible through digitalization. "Ten years ago, our trailers were hardly equipped with sensors nor did they generate any data," he explains. Today, he says, Krone offers a smart trailer in which, for example, a camera can be installed that can automatically determine the load capacity still available and then, through direct connection to logistics marketplaces, enables higher utilization of transports and thus more added value – the innovative and award-winning Smart Capacity Management. "It was a huge leap to get to this digitally connected process, which we were able to take, thanks to our experience and deep expertise in trailer production. I think the trend of integrating more and more data and sensor technology into trailers and logistics processes will continue. This is how we make it smarter for our customers. Because we want to fully exploit the potential that the technologies offer for them."


FULLY INTEGRATED PROCESSES IN THE FUTURE

The common goal of the two companies is to "enable the best trailer with the best digital services within it," confirms Besse. "When you buy a trailer as a forwarder, you also want to use the services around that trailer." Krone already offers some through its subsidiary Datineo, which develops programs in telematics, Big Data and Internet of Things. Shippeo's software can complement that perfectly. Stefan Binnewies sees the trailer of tomorrow as a vehicle on the road in fully integrated processes. "Today, it's possible that a refrigerated trailer might not be unloaded because it wasn't anticipated at the unloading point. With real-time data management, that no longer has to happen," he believes. "Another example is that at some point our trailers can be loaded and unloaded fully automatically. The equipment for loading and unloading will then get the necessary information from the intelligent capacity management."

Krone will remain a company that produces trailers in the future, he said. "But we will make our trailers more and more intelligent through our own elements, sensors and systems, and by adding information and competencies with partners like Shippeo, we will increasingly optimize an end-to-end logistics process for our customers," Binnewies said. "I'm looking forward to seeing what we can discover with them and to working with such bright minds. Together we can develop products for the challenges of today and tomorrow."


Photos: iStock/Jackie Niam, Krone, Shippeo
Artikel empfehlen