ery seldom do European inland shipping companies conquer new frontiers – after all, their shipping routes generally end at the coast. So imagine the sector's amazement when the maritime experts from the Shipping division at Imperial Logistics International got a completely new shipping link up and running, on the South American Hidrovía Paraguay-Paraná river network, in just under a year. Carsten Taucke, formerly the CEO of Imperial Shipping Group and now the boss of the parent company Imperial Logistics International, goes by the principle of "Follow the Customer". When a major industry client enquired how large quantities of iron ore would best be transported from the mines in Corumbá, Brazil, to the steel works in San Nicolas, Argentina, one thing was immediately clear to Taucke and the South African parent group Imperial Holdings Limited: "We'll go by water".


36,000 TONNES OF ORE PER ROUND
Initial start-up resources came from the nearby river Rhine just under three years ago: two push boats and twelve barges from Imperial's own fleet were taken to the new operating area on a heavy-duty ship. However, that wasn't enough for the planned measures: the fleet soon had to be expanded. Today, seven push boats with 84 barges operate on the rivers Paraná and Paraguay. A 36,000-tonne load is transported per round trip, each of which takes around four weeks.



"It was important for us to act and be perceived as a fair employer in Paraguay," says Taucke, highlighting perhaps the most important factor in the remarkable venture's success. "Only in this way can we meet the high standards in terms of punctuality, occupational safety and reliability in this far-away place."

These attributes do, of course, apply to the entire, extremely broad portfolio of services of Imperial Logistics International. Under this umbrella brand, Taucke has developed a versatile specialist firm that is deeply embedded in its customers' production and logistics processes, with around 9,000 employees at 170 sites throughout Europe and turnover of over 1.6 billion euros. The company, headquartered in Duisburg, arose from the logistics activities of the Krupp group around the turn of the millennium, and is a 100 per cent subsidiary of South African Imperial Holdings Limited.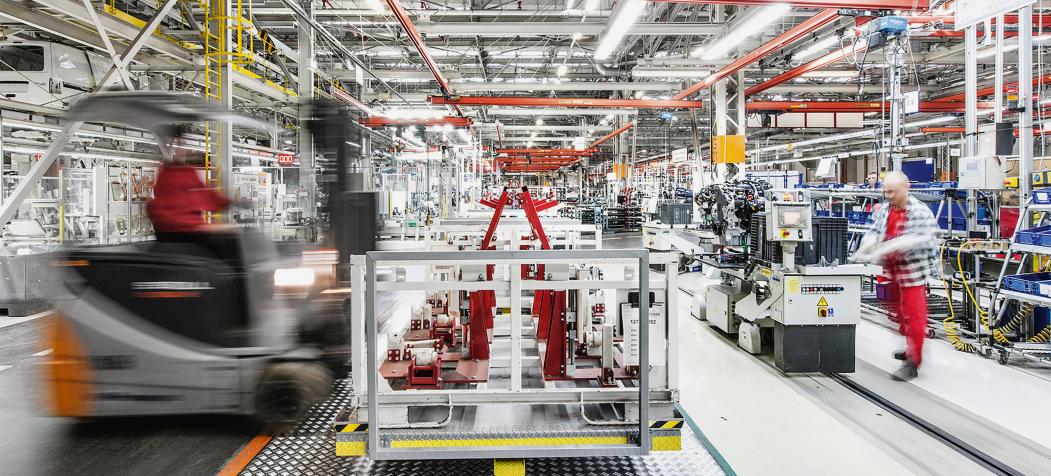 A WIDE RANGE FOR MANY DIFFERENT SECTORS

One key sector for Imperial is the automotive industry. Vehicle manufacturers and suppliers place their trust in construction components for engines or in-car electronics arriving on the conveyor complete and in time. Example from the BMW Group: For the car manufacturer's worldwide spare parts supply, Imperial runs a spare parts warehouse in Wallerdorf, Lower Bavaria, that is as big as 25 football fields. The logistics expert has just managed to expand another contract from the Bavarian automotive manufacturer for transport between the factories in Munich, Landshut, Dingolfing, Regensburg, Wackersdorf and the field warehouses by six years. To complete this task, Imperial uses some 200 trucks and articulated lorries, including many Mega Liners from Krone. They primarily carry body and engine parts, being distributed from central production to the individual factories.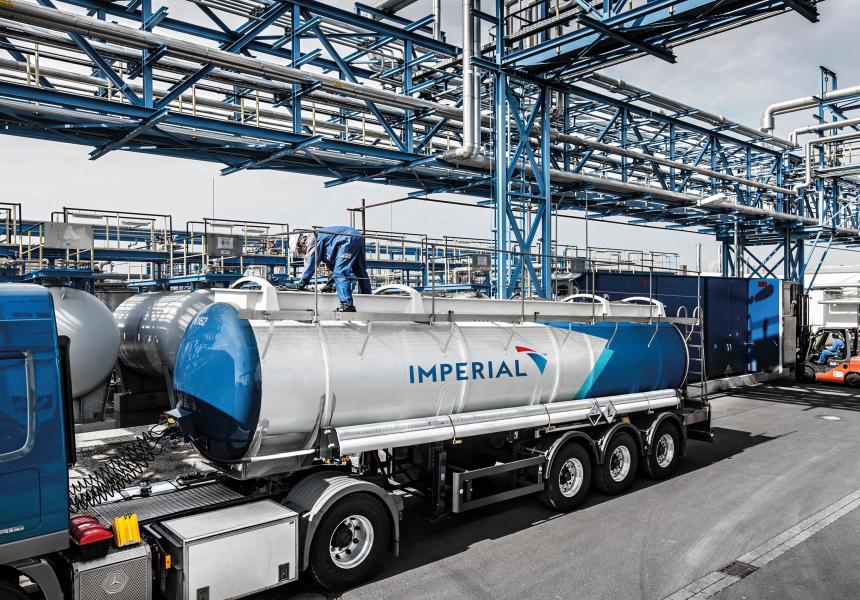 Krone vehicles are also used for transporting from Imperial's steel centres, where steel is stored under ideal climatic conditions until it is processed further, so that it does not corrode. Imperial also uses Coil Liners from Krone to transport steel products to metalworking firms or retailers.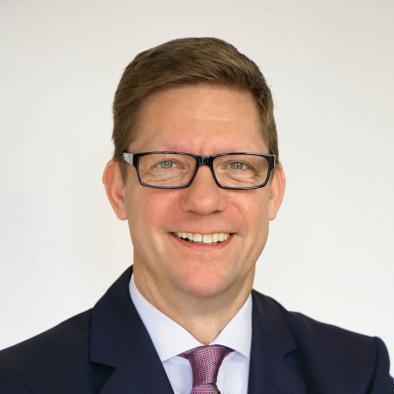 »FOLLOW THE CUSTOMER.«



Carsten Taucke,
CEO Imperial Logistics International,
Duisburg

However, the inland shipping business "exported" to South America also still plays a key role in Europe: power plants and smelting works would grind to a halt if they didn't have Imperial bush boats moving raw materials via rivers and canals. A fleet of over 60 chemical inland tankers is able to transport all liquid products authorised for transport by inland vessel. Added to this are gas tankers and other river and sea-going vessels for coastal transport. Around 600 motorised and non-motorised units make Imperial Europe's biggest inland shipping company.


NEW "SUPPLY CHAIN LAB" IN BERLIN
Imperial is also out and about in the digital world: at the end of 2016, the logistics expert introduced its own "Supply Chain Lab" at the Sony Center at Potsdamer Platz in Berlin. "Here we work with logistics and IT specialists, our customers and IT students from the start-up scene to develop digital solutions that are specially tailored to the business model of Imperial customers," reports Taucke. "The creative, open and uncomplicated interaction with all those involved is very inspiring for us, and ensures rapid implementation of projects."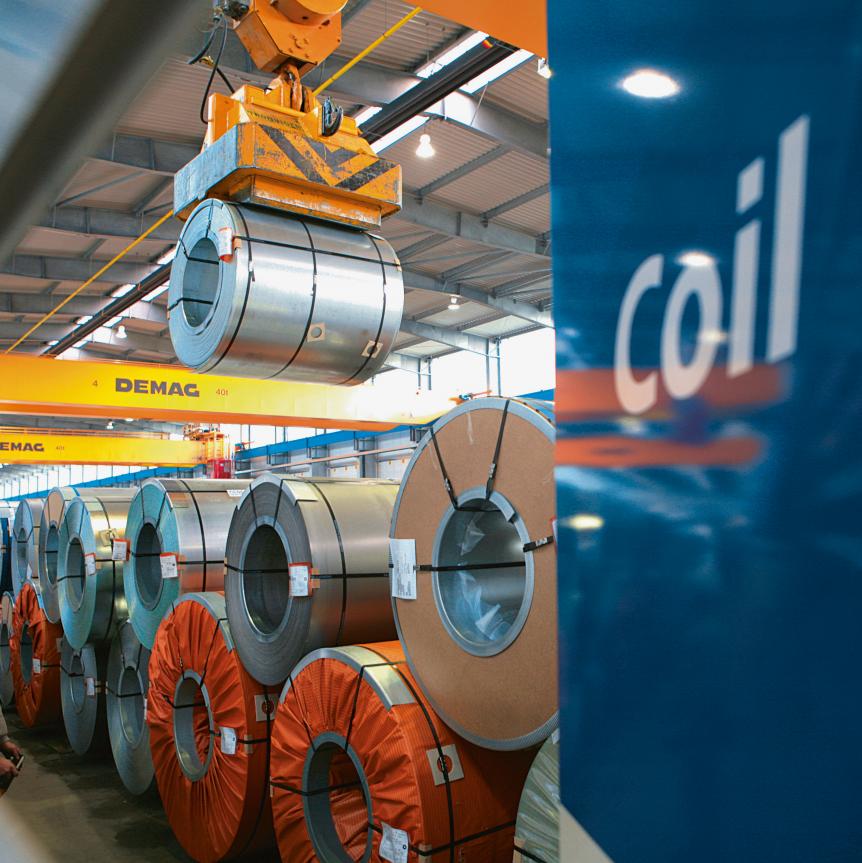 Artikel empfehlen