ffective delivery for a rapid recovery. The pharmaceutical brand Ratiopharm, which has been part of the Teva Group since 2010, has used this slogan to attract customers for more than two decades. Ratiopharm created an advertising classic and became the best-known pharmaceutical brand in Germany. Teva thus became the market leader in the European market for generic medicines – i.e. copies of drugs that have the same active ingredients and are already available under a brand name.


MEDICINES ARE A MATTER OF TRUST
One of Teva's success factors in Germany is the company's own vehicle fleet. It is structured as a specialist department simply called "Fleet and Transport Management" and employs 55 staff. at the company's German headquarters in Ulm. Its annual transport capacity covers around 500,000 palettes. Through paired transport operations and Europe-wide round trips, it is 90 per cent utilised. "We drive with an above-average capacity utilisation," affirms Bernd Schlumpberger, who is responsible for all the transport activities at Teva Germany.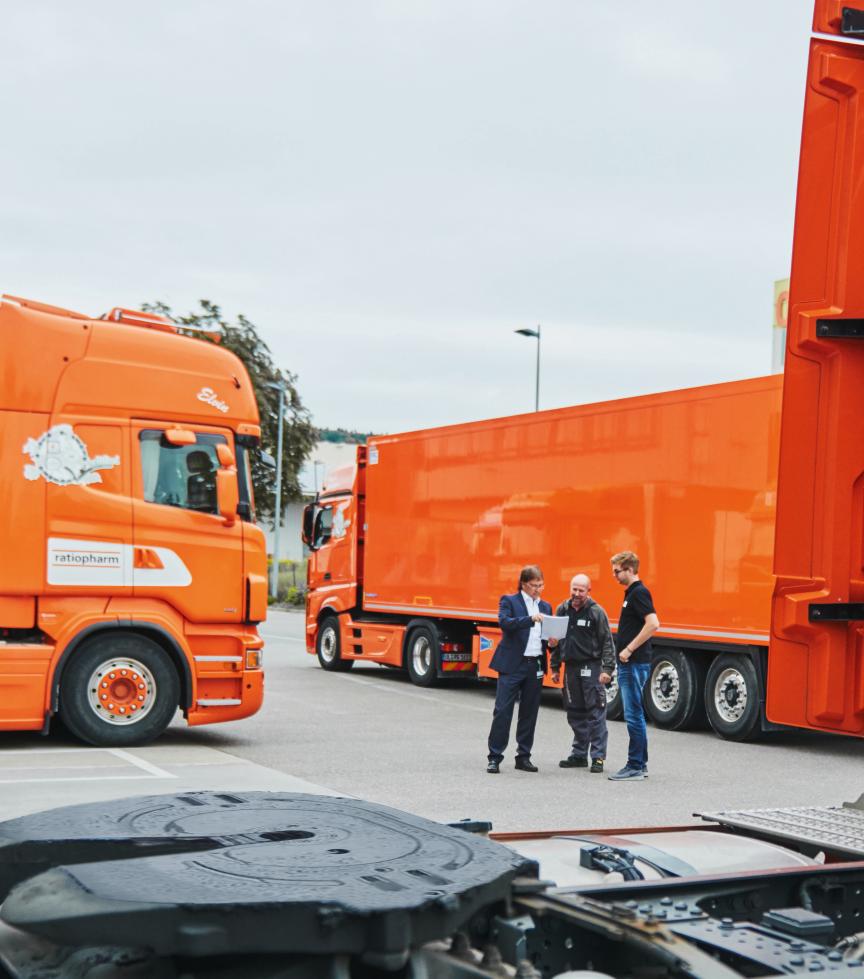 The fleet consists of more than 70 specialised commercial vehicle units for pharmaceuticals. "Medicines are a matter of trust and require a highly reliable supply chain without security loopholes," emphasises Schlumpberger, who obtains an increasing number of his trailers from Krone. Even today, around 25 per cent of his towed units come from Lübtheen, the Krone production site in Mecklenburg-Vorpommern. In the future, this percentage will increase significantly.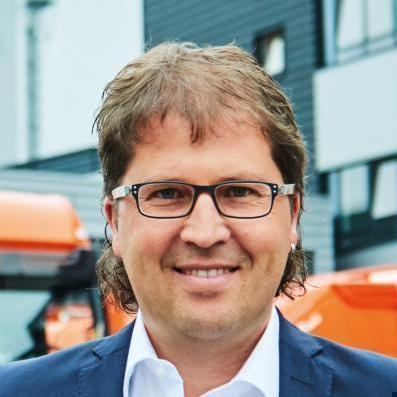 Bernd Schlumpberger sees himself as a
»PASSIONATE LOGISTICIAN«.
Quality and specialisation are, in his opinion, key factors for success.


Sophisticated security devices are essential for Teva. Since 2014, Teva and Krone have cultivated an innovative partnership, which they use to develop practical solutions together. Bernd Schlumpberger contributes to this with his high level of commitment and many years of practical knowledge. "We are in close contact with the development department at Krone and have already implemented some safety solutions," explains the practitioner. A visible result of the cooperation is Krone's high-security pharmaceutical trailer, which Teva has been testing every day since March 2015 - predominantly on trips with increased hazard potential, to Italy and Great Britain for example. These countries include particularly risky destinations, due to the continuing refugee situation, amongst other things. "In Calais, people continue to try and get into freight compartments on lorries so they can get to England," reports Schlumpberger.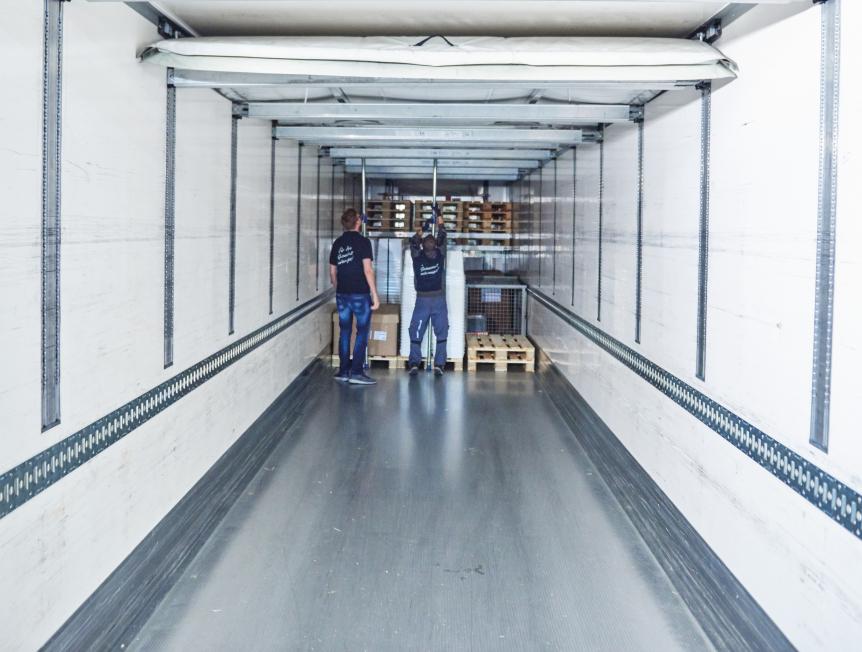 SUCCESSFUL PARTNERSHIP

An important detail of the high-security pharmaceutical trailer is the closely-laid electrical circuits in the side walls and in the roof. As soon as the outer skin of the trailer is broken, the system alarm goes off. Another safety solution jointly developed by Krone and Teva is a special door lock, which can be GPS-controlled and operated solely by dispatchers. As soon as the door is closed, the system automatically creates a new unlocking code. The dispatcher only informs the driver of the code shortly before the next time they need to open the door. The trailer also has a variety of cameras and a built-in telematics system.


FLEET AND TRANSPORT MANAGEMENT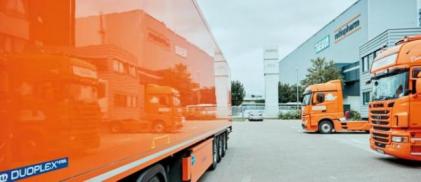 Teva Germany's own fleet continuously represents the company's most well-known pharmaceutical brand: All lorries are orange and carry the Ratiopharm logo. Teva uses them to handle GDP-compliant procurement, distribution and factory logistics as well as express and special transport services in the areas of high-security and hazardous goods. Back-up solutions, such as the provision of mobile warehousing space, complete this business area's range.


"The security solutions installed in the high-security pharmaceutical trailer have proven themselves over two years. We are therefore now increasing the number of these vehicles in our fleet," explains Schlumpberger, who since 2013 has also regularly had the legal security of his vehicle fleet management audited by independent experts. This annual compliance check not only examines the technical condition of the tractor units and trailers but also the whole organisation, including planning and administration. "Even for lawyers, the German and European regulatory maze has become confusing. A few pitfalls lurk amongst ADR, GGVS (Carriage of Dangerous Goods), GüKG (German Road Haulage Act), HGB (German Commercial Code), Fahrpersonalverordnung (regulation about driving personnel) and the Criminal Code," says Schlumpberger. "It is difficult to keep up with the increasing number of regulations with their extensions, new additions and changes. Given this, an external check gives us the assurance we need." Teva passed the check this year for the fourth consecutive time with a compliance rate of 100 per cent - the first logistics service provider to do so.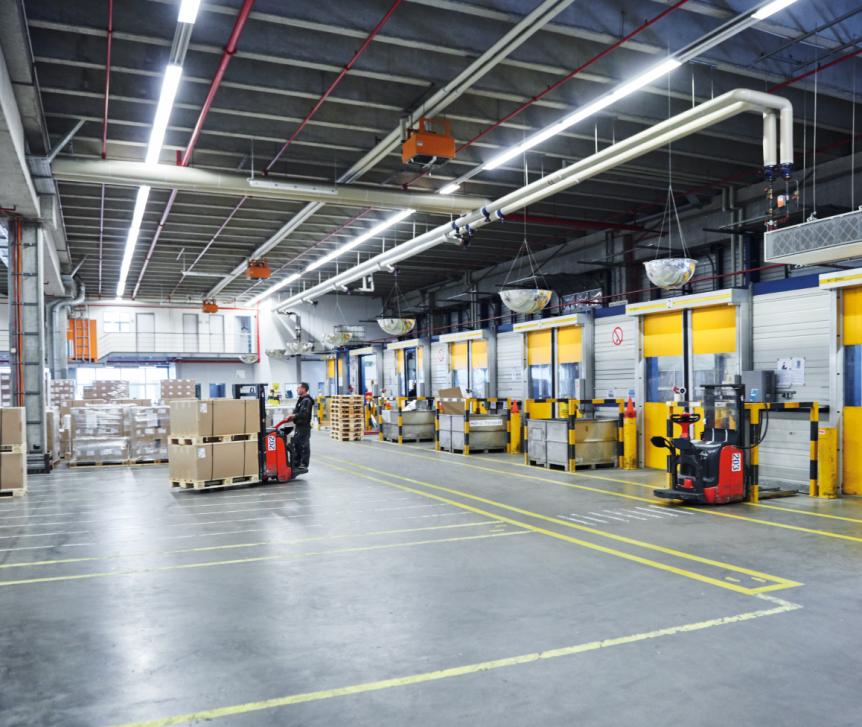 On all levels, the logistics service from Teva in Germany serves as a model for maximum safety and quality. The high security pharmaceutical trailer from Lübtheen caps off the whole ensemble.


Artikel empfehlen