pproximately 2.2 million tons of freight were handled at Frankfurt airport in the past year, and around 64.5 million passengers flew in and out. As one of the most important aviation hubs in the world, Germany's largest airport is a symbol for networking all over the world, and a lively hub where people, ideas and economic processes come together. Last but not least, trade takes place directly on site: In the numerous shops, travellers will find many things they can use on the way or at their destination.

Whether you want to take along a bottle of sparkling wine in your carry-on luggage or buy your favourite chocolates on the way to the plane after the security check, the advantages of e-commerce have also found their way into this type of shopping. For example, Hamburg-based company Gebr. Heinemann, one of the market leaders in the travel market, offers click & collect or home delivery services: You place your chosen products in the online shopping cart up to twelve hours prior to departure, enter the departure date and destination airport, send the order and pick up the goods later at the shop at the airport quickly and easily upon presentation of the boarding pass, all without searching, without waiting and without the risk that the desired article is not in stock. Alternatively, customers can order products online starting three months prior to a flight and have them delivered to their homes.


CUSTOMERS EXPECT MORE
Gebr. Heinemann has more than 330 shops at 79 international airports in 29 countries, and other customers include airlines, ferries, cruise ships and diplomatic missions. "Internet trading is still in its infancy for us," admits Head of Logistics, Marco Rebohm. It is inevitable that the company will expand its service portfolio, however. "We know that our customers expect more and more." And the customer is king, which is something that applies to all traders.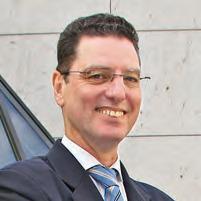 "The future belongs to the actors who are able to collect and use data."


Wolfgang Lehmacher,
Head of Supply Chain and Transport Industries at the World Economic Forum



It is a tremendous upheaval that is currently affecting all commerce while engendering enormous logistical challenges. According to the German E-Commerce and Distance Selling Trade Association, German consumers bought goods for 58.5 billion euros on the Internet last year; almost eleven percent more than in 2016. And: every eighth euro of the total retail sales went to e-commerce. In 2017, 3.35 billion parcels were transported in Germany; approximately 190 million more than in the previous year. Above all, the end customer business has grown, as the Federal Association of Parcel and Express Logistics discloses.


FORWARD-LOOKING PLANNING NEEDED

In the face of such a flood, how can traders successfully provide their customers with the goods they want in a consistently fast and reliable manner? This question has been addressed by Wolfgang Lehmacher, Head of Supply Chain and Transport Industries at the World Economic Forum. He is convinced that it is not drones or autonomous vehicles which are the real sticking points in logistical processes, but data: "The future belongs to those players, who are able to collect and use data," says Lehmacher. On the Internet, it is the customer who triggers the entire chain of goods delivery by placing his/her order. "The challenge is to predict where and what customers will order." If you know that, you could transport goods in advance to where they are expected to be taken, for example. This would allow companies to serve the market faster. According to Lehmacher, this can be implemented by analysing historical purchases, company-internal customer information or social media.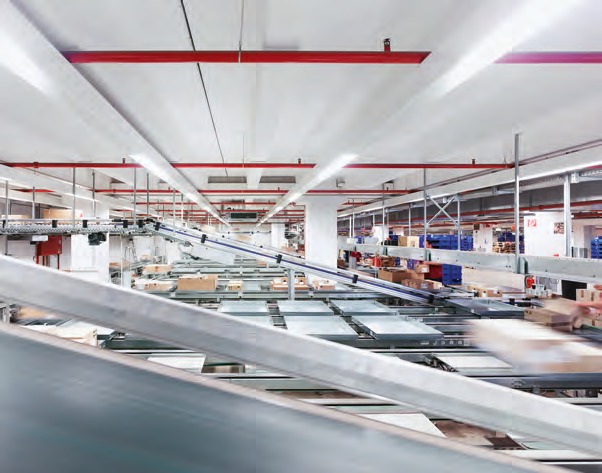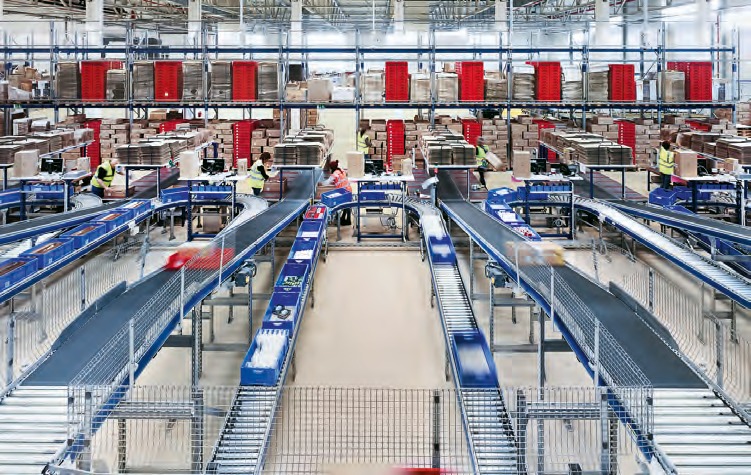 Gebr. Heinemann runs one of the most modern logistics centres worldwide in Hamburg-Allermöhe. Up to 700,000 picked sales units are handled every day.

In Lehmacher's eyes, planning is only one aspect. Another is the transparency of the supply chain, which increasingly plays a role for customers: Is the product in stock? Where is my order right now? And where was the product produced? Potential buyers want to know all of that these days. "In order to be able to provide answers here, companies must promote digitisation and remove all paper from the process," says Lehmacher. "All data should be available online." To a certain extent, this is also important for brick-and-mortar retail in terms of the current availability of its products: "The customer wants to know in advance if he can just go to the supermarket and buy five tomatoes. Otherwise, it is a gamble whether the goods are currently in stock." Of course, everyone involved in the supply chain also benefits from digitisation: "With platforms on which all information is bundled, the age of isolated individual processes is over," says Lehmacher. Storage areas would have to be networked with means of transport in order to overcome interfaces. In short, one hand needs to know exactly what the other is doing.


DATINEO DEVELOPS TELEMATIC SOLUTIONS

One company specialising in such solutions is Datineo. Founded at the beginning of 2017, the Krone subsidiary develops innovative and reliable solutions in the fields of telematics, big data and the Internet of things. "We promote the concept of the paperless trailer by making it possible to exchange documents digitally," says Managing Director Jan Horstmann, Head of Electronics and Product Information Technology at Krone.

"Particular attention is paid to interfaces to the different systems we offer to create interfaces between our customers' logistics or transport management systems. Vehicle utilisation can be optimized thanks to cargo space monitoring and intelligent algorithms" says Horstmann. His activity allows him a lot of creative freedom: "Our customers have specific requirements - for example in commerce. Goods there are becoming more and more compartmentalised. With our systems, we can help to make the whole process of fast-paced logistics more tangible, and can streamline entire processes." Customers would be able to choose when their goods arrive, track them live and intervene at any time. This is the same whether it is for a single package or for a complete vehicle.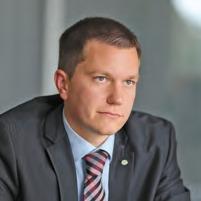 "With our systems, we can help to make the whole process of fast-paced logistics more tangible and can streamline entire processes."


Jan Horstmann,
Managing Director of Datineo and Head of Electronics and Product Information Technology at Krone



Andreas Kruse, Director Business Development for Logistics and Packaging at the EHI Retail Institute in Cologne, emphasises how important such offers are. It's not just about optimising the supply chain, but also about developing demand chain management: "For example, where 30 branches were previously supplied with goods and the information was pushed through, centrally, so to speak, now every customer expresses his or her individual wishes."


MORE EFFICIENT DELIVERY OF SHIPMENTS

The logistical challenges created by customer behaviour in this area are already obvious in German city centres today. "Parcel delivery is increasingly becoming a bottleneck," says Ulrich Binnebößel, logistics expert at the German Retail Association (Handelsverband Deutschland). More than 4.3 billion shipments are expected for 2022. According to the expert, this already makes it clear that city centres would need to be provided with much more relief using innovative approaches. For example, the EHI Retail Institute is testing a concept for the city of Dortmund: A micro-hub will be set up just outside the city, from which all retailers will be supplied with as few trucks as possible. Such approaches allow Ulrich Binnebößel to face the future optimistically: "These days, delivery agents are already responding to the challenges and providing innovation and more efficient delivery of shipments with alternative delivery options such as parcel boxes and last-minute bundling measures."


EHI SCENARIOS REGARDING THE FUTURE OF RETAIL LOGISTICS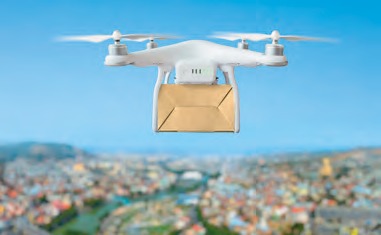 In a study concerning the future of retail logistics by 2025, the EHI Retail Institute has designed nine scenarios that could not be more different: On the one hand, there is the "parallel scenario", where online trade is recording high growth rates and brick-and-mortar retail is trying to secure itself with new functions and services, such as click & collect. In the "trade-driven scenario", retailers in a digitalised world have defended their pole position in customer contact through intensive use of advanced analytics, and can control the complex logistics processes with independent merchandise logistics.

Finally, the "powerless trade scenario" outlines how traditional commerce is no longer able to cope with the e-commerce boom, either in terms of customer contact, or in terms of logistics – and how it loses control of the supply chain. It is not possible to predict with certainty which scenario will actually come to pass. It is possible however, to discern three ways, in which a trader can succeed on the market: The trader must keep the customer present in his communication, use individual information about that customer, and increasingly rely on robotics and automation.


The duty-free specialists, Gebr. Heinemann, are also optimally prepared for Internet business from a logistical standpoint: The logistics centres in Hamburg-Allermöhe and in Erlensee near Frankfurt are enormous. In Allermöhe alone, 500 employees control the logistical processes, in which up to 700,000 commissioned sales units are handled daily. Thanks to its innovative IT and handling technology, the warehouse is one of the most modern logistics centres in the world. This will make it possible to move into the digital future of retail.

According to the current survey at Frankfurt Airport, some 76 million guests will visit the airport this year, who not only want to fly, but many of whom will certainly also eat, drink or shop at the airport. Trading companies are prepared for this and will offer them even more service in the future.

Photos: Weltwirtschaftsforum, Gebr. Heinemann, Krone, fotolia/Ig0rZh Illustration: gettyimages/akindo
Artikel empfehlen